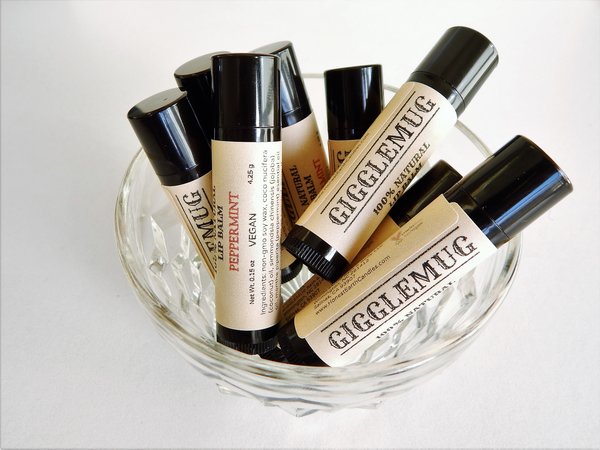 Lip Balm
Jojoba oil enriched recipe blends superior moisturizing soy with pure essential oils to create a light layer of long-lasting nourishment for smooth lips. Choose from Peppermint and Lavender Tea Tree.
Peppermint Benefits: has been shown to improve memory and raise alertness. Exhibits antiviral, antimicrobial, antifungal, antioxidant properties.
Lavender Benefits: has a calming effect and antiseptic and antifungal properties. Is used to treat various skin disorders such as acne, wrinkles, psoriasis, and other inflammatory conditions and is used to increase the healing process of wounds, cuts, burns, and sunburns.
Tea Tree Benefits: has antibacterial, antimicrobial, antiseptic, and antiviral properties. It can be applied directly onto wounds, boils, sores, cuts or certain eruptions, including insect bites and stings, to protect them from infections.
Ingredients: non-gmo soy wax, coco nucifera (coconut) oil, simmondsia chinesis (jojoba) oil, essential oil.
Reviews