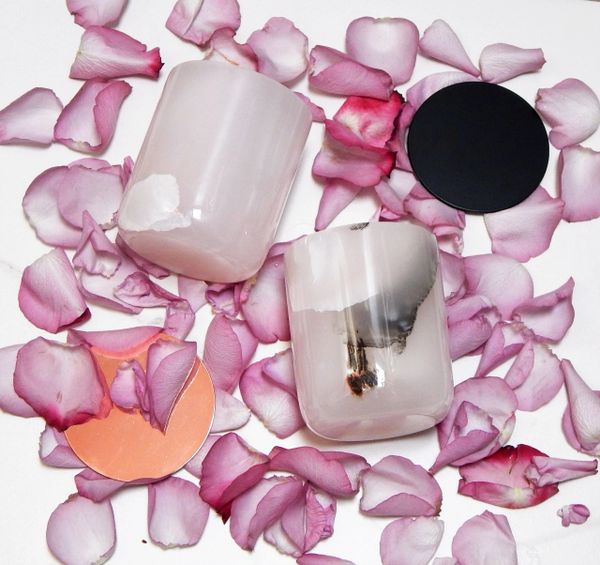 LUXURY CANDLE VESSELS
Our Luxury Line of Aromatherapy, skin moisturizing soy candles come in your choice of hand carved 100% Italian White or Black Carrara Marble: A timeless classic which transcends luxury. Or our stunningly gorgeous Rose Onyx stone that filters light like no other vessel in the world.
Due to the exclusivity of this line if you would like to order more than one of a single vessel please send us an email from the Contact Us page to inquire about availability.
Each vessel is filled with 6.5 ounces of soy wax and gives approximately a 50 hour burn time. This product is a 100% natural element of the earth - we cannot control the appearance and each jar will vary with it's own unique veins and appearance (a truly unique item). Each candle vessel comes with our choice of either a black lid or rose gold lid.
Reviews